Amazing realistic training apps for complex worlds
Digital techniques are common for designing and manufacturing products. The same data can be used for training your staff to operate or maintain these products.

Flendl presents amazing realistic training applications showing your product. Easy-to-learn user interactions combined with realistic simulation modules transform the virtual world into a virtual classroom. Clear instructions will guide you step-by-step through any training procedure no matter how complex. The realistic behaviour of the model will result in a real understanding of the operating principles.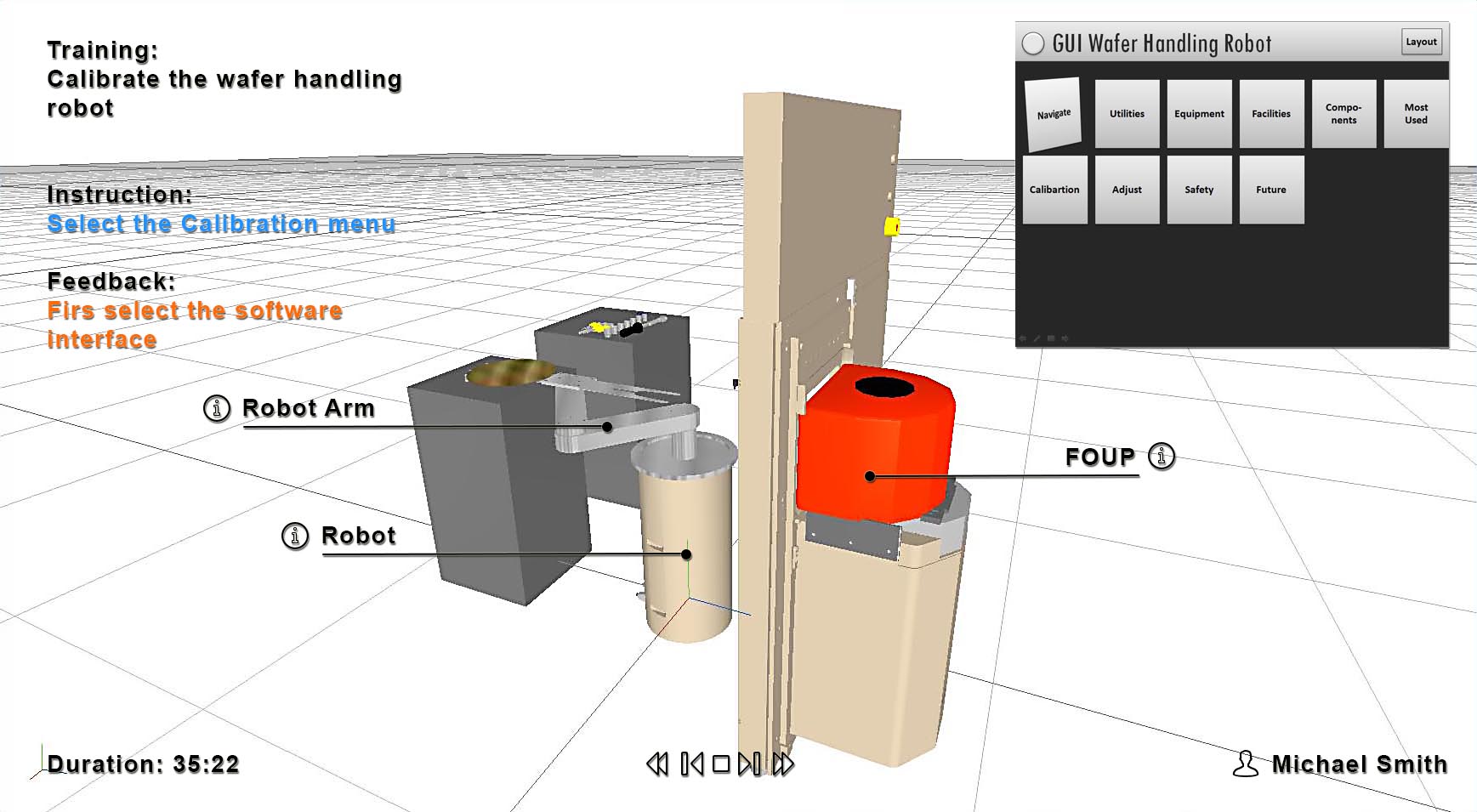 Training
Train wherever you are, and whenever you have time in your own realistic environment on your laptop. Simply follow the questions as presented, or if you are more experienced perform the complete training without help.
Info
Add additional information and associated software interfaces to the model.
Navigation
Walking around the model gives a 360 degree impression of the equipment. Or go to locations you could never see in reality.
Dynamics
Objects can get the same degree of freedom as in reality. Simulate the real behaviour of the equipment.
Interaction
The fully interactive application allows you to come as close to the real hands-on experience as possible. All the tools required to perform the job are available at all time e.g. allan keys, screw-drivers, ratchets and so on.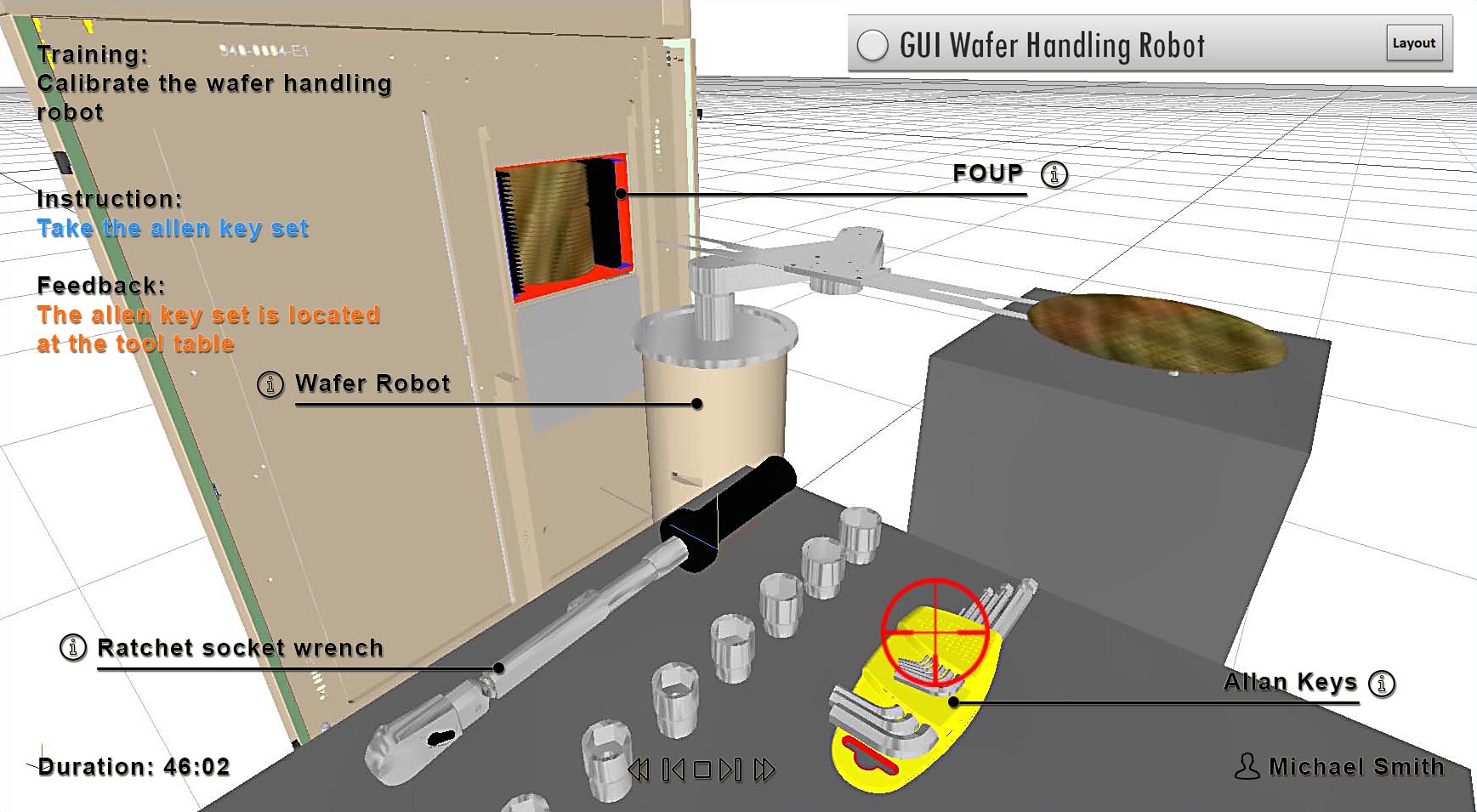 Instructions
Clear instructions and feedback will guide you through the training steps. Learn with help of the application or do it all by yourself.
Perfection
Repeat your training until you are confident you can do it. Make as many mistakes as necessary. People learn from mistakes.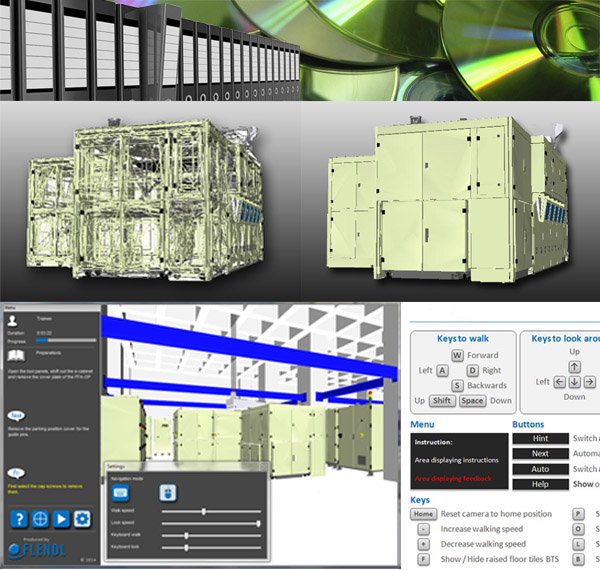 Together:
Define training scope and planning.
Specify special requests, for example dedicated behaviour.
Your input:
Knowledge.
CAD models and pictures.
Applicable training procedures.
Our actions:
Conversion and optimization of the models.
Adding of photo-realism.
Set-up of training scripts in close cooperation with client.
Adding additional object information such as pdf and video.
Together:
Review initial training application.
Define changes and updates.
Our actions:
Implement updates.
Provide service all the way.
Mechanical
Default ability to implement installation and maintenance activities using tools like e.g. screw drivers, allan keys, ratchets, torque wrenches for the removal of bolts and nuts. Dismounted components can be removed and stored any where to disassemble the equipment. For assembling the equipment the same components and tools can be re-used.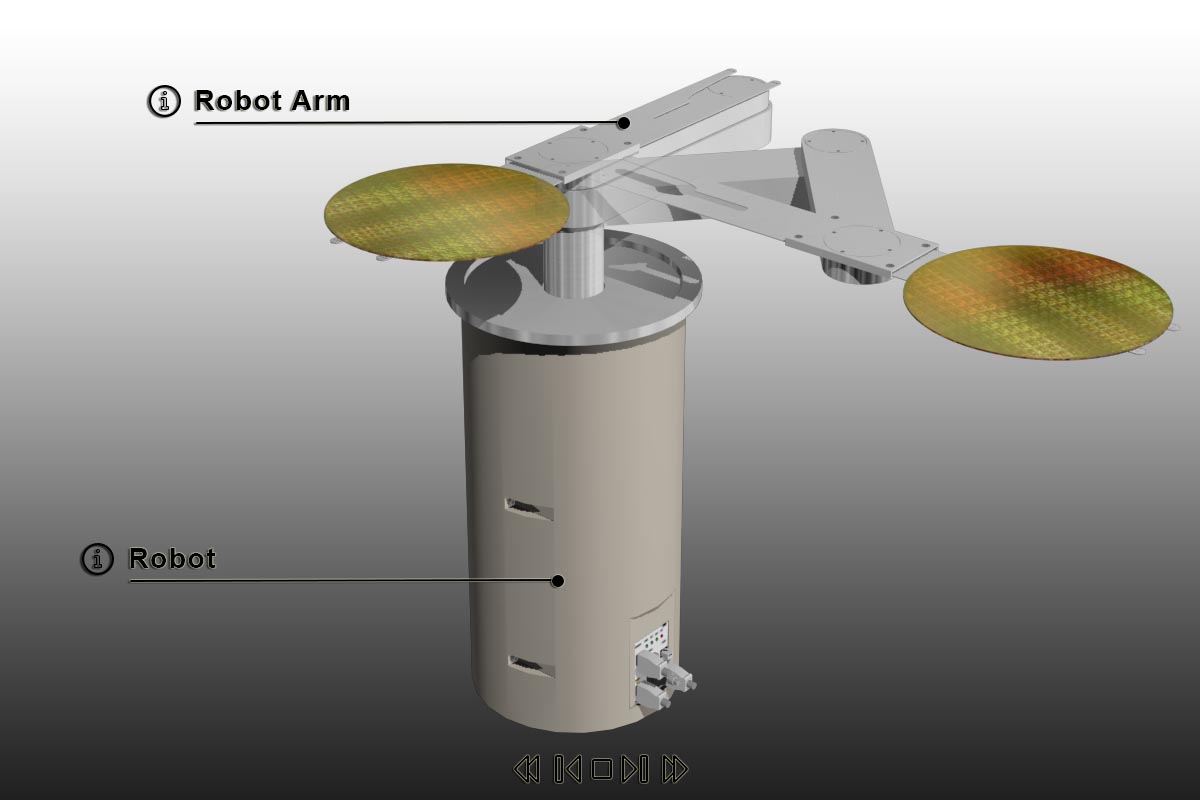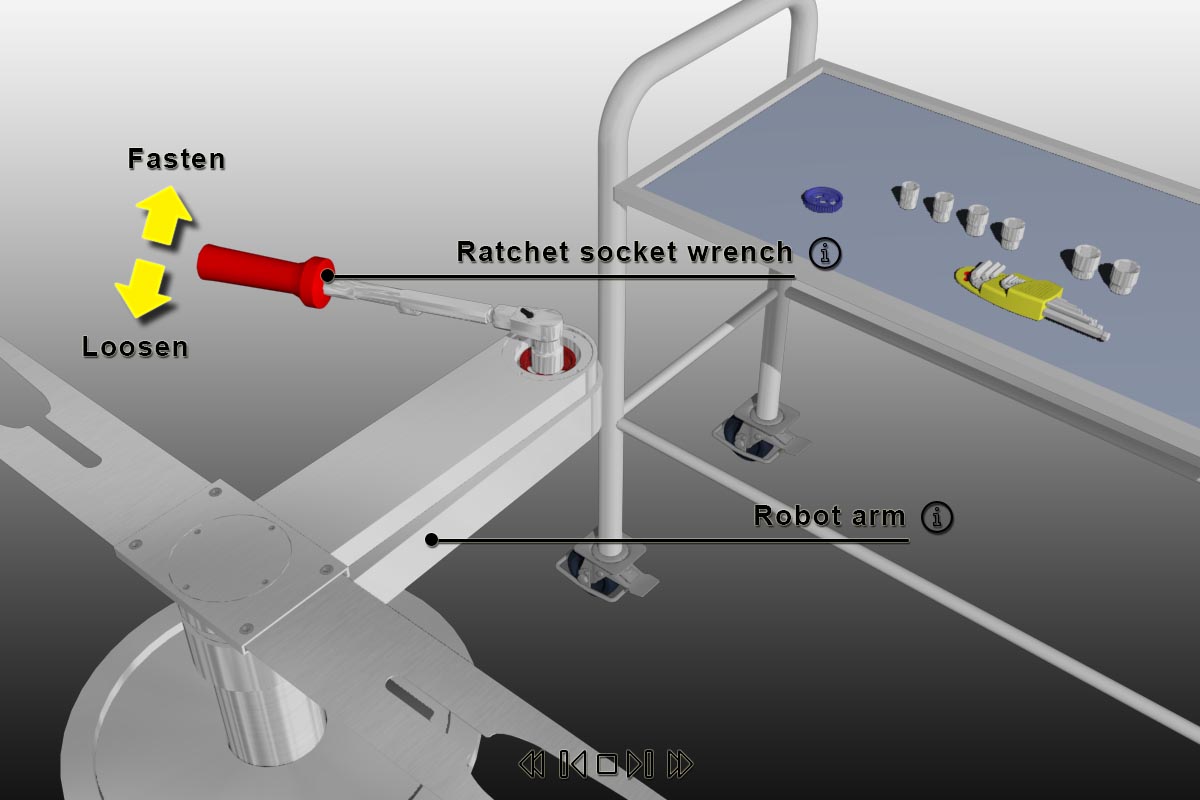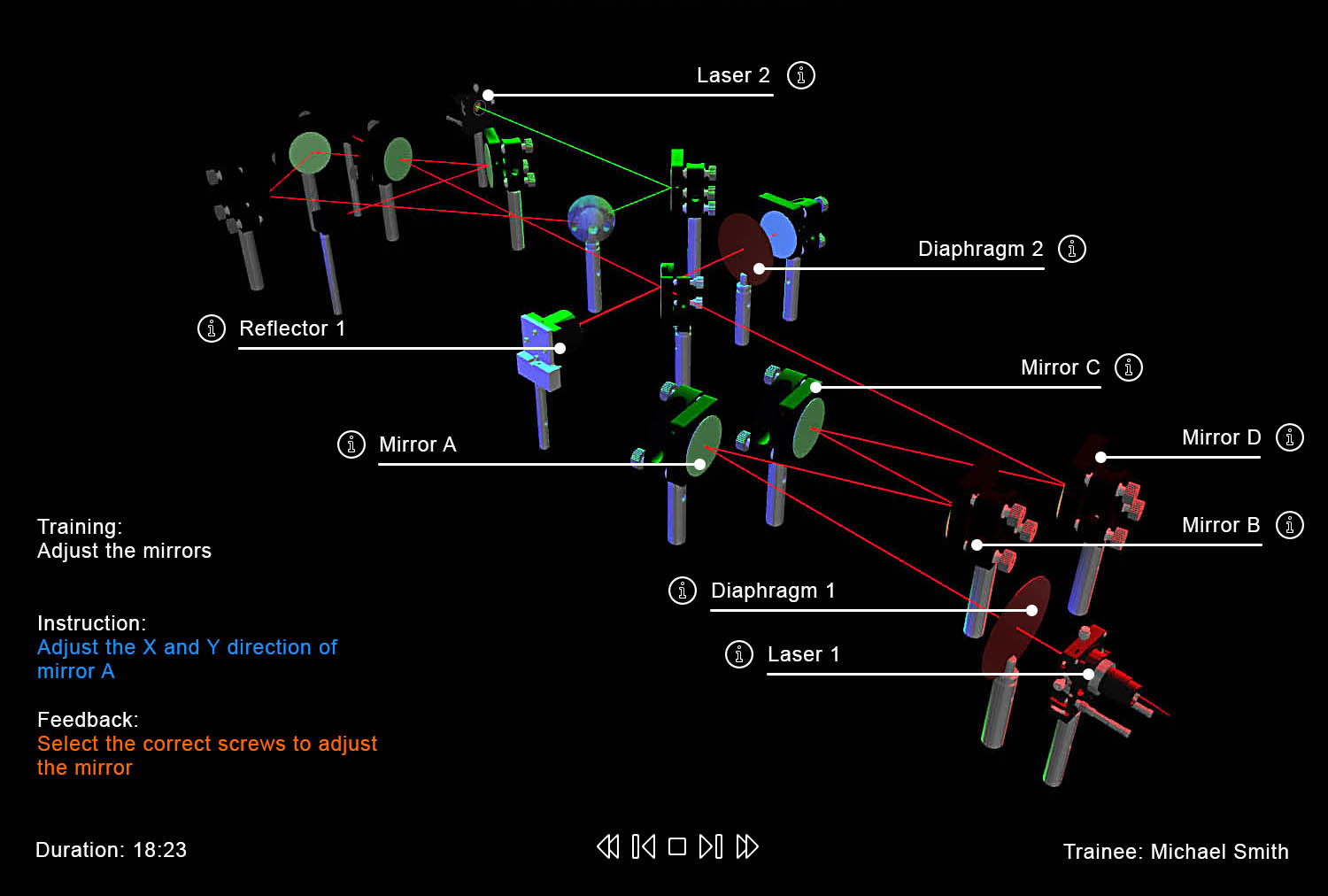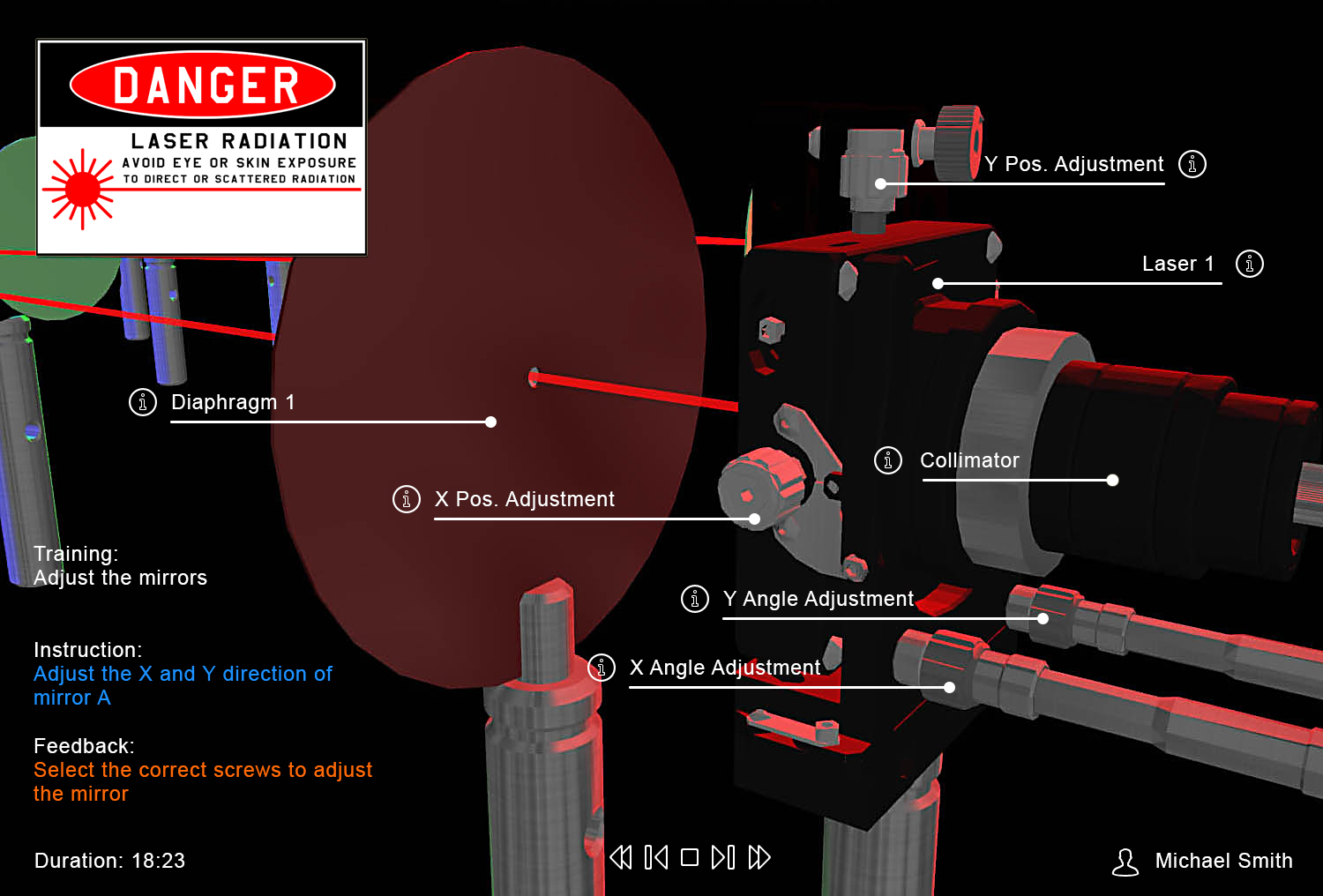 Simulations
The Flendl training application provides options for the simulation of laser light including reflections. Different lasers, diaphragms and mirrors can be defined depending on the training required. Adjustable mounts can be used to position and point optical components e.g. lasers. Optical components like (semi-transparent) mirrors, diaphragms and retro-reflectors can be used.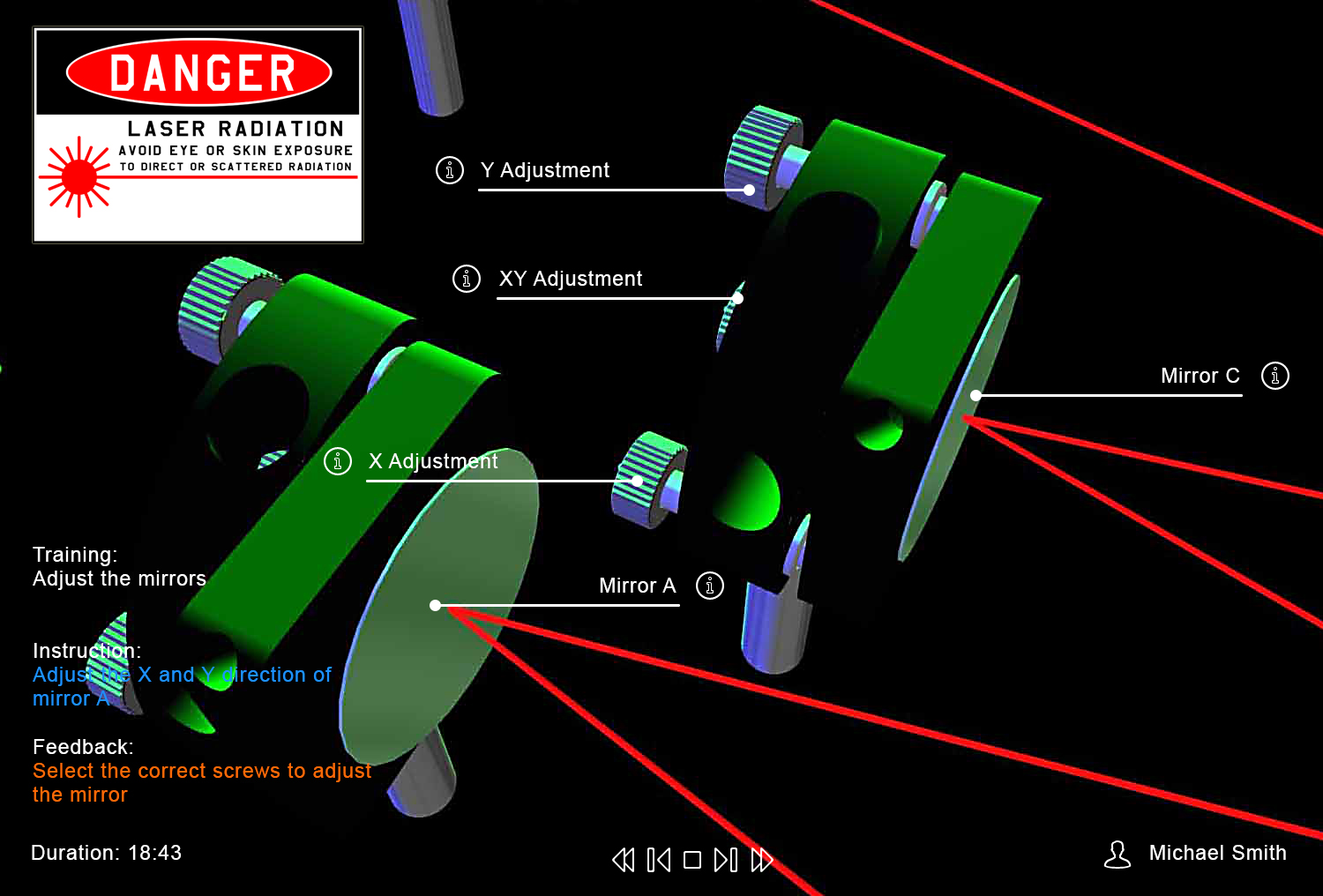 Interfaces
Often maintenance procedures include actions to be executed on a computer connected to the equipment. Our application comprises the ability to integrate such a graphical interfaces (GUI). The trainee can use it as in the real world and the equipment will react accordingly.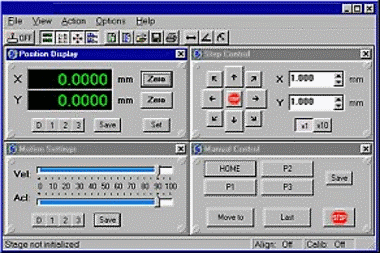 Yesterday
With a background as consultants specialized in designing complex facilities for the semiconductor industry (Intel, AMD, Samsung, TSMC) we became fascinated by using the right tools to design and communicate with our clients.
This resulted in changing from designers into people who make design tools. In order to communicate a high degree of realism is required. Our tools needed to be able to simulate the real world as it was planned to be.
Today
Having a virtual realistic world, the next logical step was to start developing applications suitable for training people to perform complex procedures in virtual training environments.
Besides training applications we are also specialized in visualizing engineering solutions in a conceptual way in order to achieve perfect communication between clients and consultants.
Tomorrow
Anything will be possible...
Let us know
just send us a message....